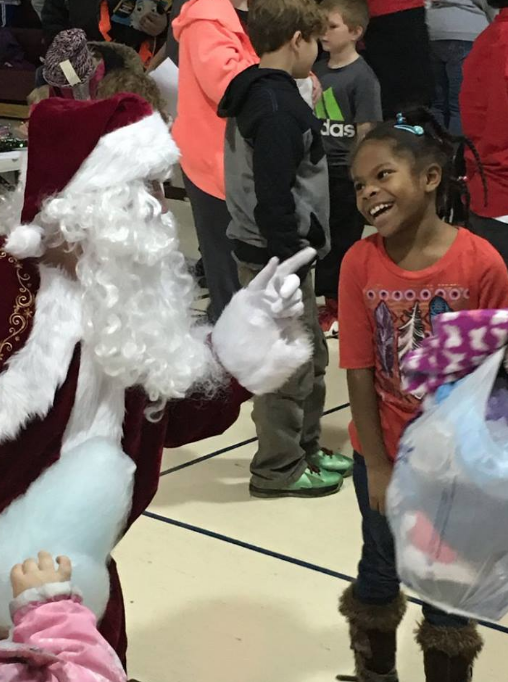 A Kidz Power Pacs Christmas
KPP is honored twice a year to spend quality time with the children we serve and their families. It's not often we get to see them face-to-face, but we have a blast when we do.
CCM hosts a "Christmas Party" for both counties in December and also a "Community Day in the Park" every June. Community Day is for the entire community as well as KPP, but after it closes, we bless our KPP kids and their families with a "private swim party" at the War Memorial Park pool.
A KPP Christmas is a very special time. Most of the children we serve don't get the opportunity to have a Christmas and we love filing the gap and spreading the love and cheer.
A KPP Christmas Party includes:
• Free Food (Hot Dog, Chips, Cookies, Cotton Candy, Popcorn, Bottle Water, etc.)
• Free Goodies and Treats
• A Take-home Christmas Craft Project
• A Wrapped Christmas Gift
• Live Christmas Music
• Entertainment Show (i.e. Magic Show)
• A visit with Santa and Personal Take-home Picture  that the Child can Save and Share Their Special Memory with Others
• Free Clothing
• Games and More!
If you would like to donate, volunteer or sponsor any CCM event, contact us today! We'd love to share information about this special ministry with you.