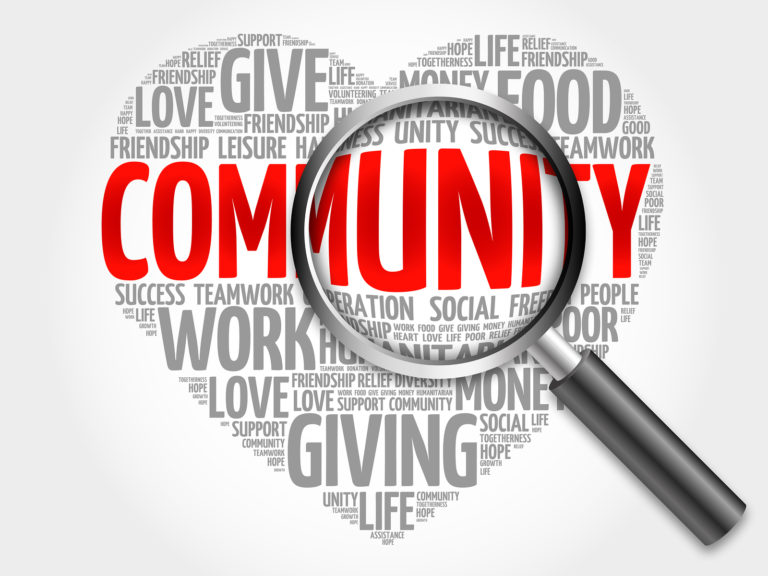 Community Combined Ministries would like to thank all the wonderful churches, businesses, groups, non-profits and volunteers that sponsor us!
We are so grateful for all your prayers, love and support.
There are "no levels" needed to show our appreciation. Any amount given is a blessing and we honor you.
Please support these proud sponsors.
If you would like to become a sponsor, contact CCM today!
Churches & Church Groups
Bedington United Methodist Church
Bedington United Methodist Men's Group
Bunker Hill Brethren in Christ Church
Falling Waters Presbyterian Church
Darkesville United Methodist
Fellowship Church of the Brethren
Grace Fellowship Church
Greensburg United Methodist
Harmony United Methodist
Harvest Pointe Church Children Group
Harvest Pointe Community Church
Heritage Free Will Baptist of Inwood
House of Prayer Church of God
Little Falls Presbyterian Church
Martinsburg Church of Christ
Marvin Chapel United Methodist
Middle Way United Methodist Church Women Group
Middleway United Methodist
Murrill Hill Methodist Church
Mount Wesley United Methodist
Mount Wesley United Methodist Sunday School Classes
Mount Wesley United Methodist Youth Group
Mountain View Church of the Brethren
New Hope Church
Pikeside Good Samaritan Class
Pikeside United Methodist
River's Edge Ministries
St. Lukes United Methodist
St. Lukes United Methodist Church "Our Class"
Summit Point United Methodist Church
Summit Point United Methodist Men
Summit Point United Methodist Women
Trinity Episcopal Church of Martinsburg
Trinity United Methodist
Trinity United Methodist Women's Group
Valley View Chapel
Wain Wright Baptist Church
Westview Baptist Church
Businesses
5 Below of Martinsburg
Aldi's of Martinsburg
Alpha Best Education, Inc.
Amber Ritchie Allstate Agent, Martinsburg
American Public University System, Charles Town
Anne Barrat, Web Design
Apex Custom Homes of Martinsburg, WV
Applebee's Restaurant, Martinsburg/Ranson
Astonish Results, LLD
Bank of Charles Town
Bath Fitters
Bath Saver, Inc.
Bedington Crossroads Store
Berkeley Medical Center
Bernie's Bread of Jefferson County
Blue Ridge Property Restore
Canam Steel Corporation
Catoctin Title and Escrow Company
Chick-fil-A of Martinsburg
City National Bank
City of Ranson, WV
Dr. Brenda Paul, DDS, Williamsport, MD
Eckenrode Financial Services LLC – Nationwide Insurance
Ed Stone – Edward Jones Financials
Fargo Nationwide Insurance
FedEx Smartpost
Four Points Construction, Inc.
Gateway Home Care
Habitat for Humanity of the Eastern Panhandle
Hair Cuttery
Headquarters Hair Salon of Inwood
Historic McFarland House
Jefferson Security Bank
Jay Dees Family Fun Center, Inwood, WV
Jefferson Memorial Hospital
Jersey' Mikes of Charles Town
Kay Lewis State Farm Agent, Martinsburg, WV
Leatherman's Storage & Campsite
Lemongrass Spa Independent Consultant Jennifer Davies
Lowes, Martinsburg
Maero Designs
Martins & Jones
Master Dry of Martinsburg, WV
Michael E. Briel, Attorney
Michelle Wellings
MMGM LLC
Money Mailer®
O' Party Plus
Phil Cogar Excavating
Printing Impressions
R&R Reinforcing, Inc., Winchester, VA
Ravidia Limited
Rebbecca L. Fauble – Professional Graphic Designer
Red River Computer Company
Rodka Ventures, LLC
Sam's Club of Hagerstown
Salvation Army of Martinsburg
Sheetz Edwin Miller Blvd, Martinsburg, WV
Skahill Designs
Staples
Staples Souls – Staple Warehouse
Sweet Inspirations
Target of Martinsburg
TJ Maxx of Martinsburg
Tops WV 320 of Martinsburg
Unicare
Target of Martinsburg
TJ Maxx of Martinsburg
Walmart of Charles Town
Weichert Blue Ribbon Realty – Wanda Melon, REALTOR®
Virginia Riggers
Walmart #4423 Spring Mills
Walmart #6046 Distribution Center
Non-Profits & Other Special Groups
Martinsburg Lions Club International
Berkeley Community Pride
Bikers Against Child Abuse (B.A.C.A)
Bunker Hill CEOS
Catholic Daughters of the American Court
Catholic Daughters of the Americas CT
Eagle School Intermediate PTA
Eagle School Intermediate Staff
Eastern Panhandle Chapter WVU Alumni
Eastern WV Community Foundation
Jefferson County Memorial Post VFW
Jefferson County Chamber of Commerce
GFWC Women's Group of Martinsburg
Laureate Zeta Chapter of Beta Sigma Phi
Martinsburg Chamber of Commerce
Middle Way Climbers 4H Group
MOMS Club of Martinsburg
M.O.M. (Mercy to Others Ministry)
RESA VIII Head Start
Rosemont Elementary School
Rotary Foundation of Shepherdstown
Shinning Stars 4H Club
Spring Mills Primary School
Spring Mills Women's Club
Veterans Of Foreign Wars Post 3522 of Jefferson County
Wild Wood Middle School FHA Group
WV Mud Hunters Motorsports
XI Episilon Chapter